VAIL VALLEY FOUNDATION TICKETS
Welcome to the official online ticketing portal for the Vail Valley Foundation including the Vilar Performing Arts Center, Gerald R. Ford Amphitheater (summer only) and Vail Dance Festival (summer only).
What are you interested in attending?

*Please note: As of October 2019, tickets to different series/venues must be purchased in separate orders.
 

Vilar Performing Arts Center
Beaver Creek, CO
*You will be redirected to vilarpactickets.org*
Located in the heart of Colorado's Beaver Creek Resort, this 530-seat theatre, owned and operated by the Vail Valley Foundation, presents a variety of year-round performances including concerts, jazz, comedy, dance, film, Broadway musicals, theatre, family shows and more.
---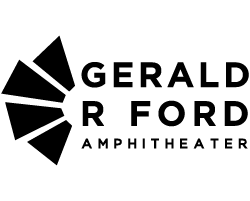 Gerald R. Ford Amphitheater
Vail, CO
Each summer, the Gerald R. Ford Amphitheater plays host to an array of cultural, community and entertainment offerings. Vail Valley Foundation projects include the internationally renowned Vail Dance Festival, Amp Summer Concerts, free weekly concerts of the Hot Summer Nights series and more.
---

The Vail Dance Festival is a two week celebration of exceptional artistry taking place in the heart of the Colorado Rocky Mountains each summer.
BOX OFFICE:
970.845.TIXS(8497)
tickets@vvf.org
VPAC Hours of Operation:
Box Office hours are 11am to 5pm, Monday through Friday 11am to intermission on showdays and two hours prior to a scheduled performance on Saturdays & Sundays.

GRFA
Hours of Operation:


Box Office hours are 11am to 5pm daily or 11am to intermission on showdays.

(early June to early September).
Ticket Policy:
 ALL TICKET SALES ARE FINAL. NO REFUNDS. NO EXCHANGES.


Tickets & programming subject to change. Additional fees may apply to any purchase.

Please contact the Box Office at (970) 845-8497 regarding any ticket issues due to COVID-19.
VENUE POLICY:
By purchasing a ticket you consent to any Venue Policies that may apply. Violation of those policies can result in removal from the event and revocation of this ticket without refund or prosecution.

Visit vilarpac.org or grfavail.com to see full a list of Venue Policies.